Years of data on the billionaire investor's short positions were made public due to 'human error'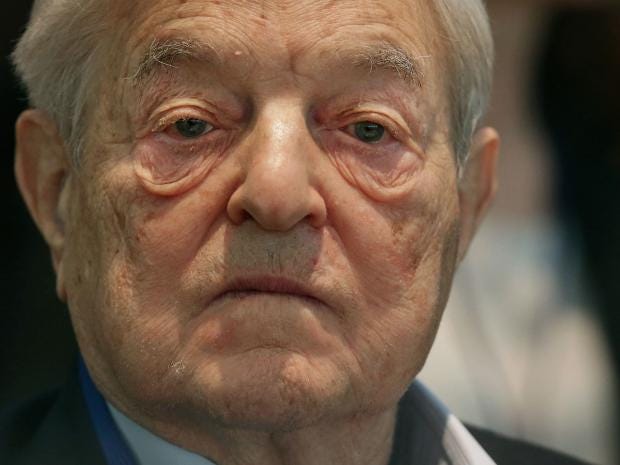 Some of
George Soros
's short positions dating back to 2012 were made public earlier this week due to "human error," Dutch financial market regulator AFM said on Thursday.
The short positions, bets on a stock declining, were "between 0.2 per cent and 0.5 per cent", AFM spokesman Ward Snijders said by phone.
The
Financial Times
earlier reported that some of the positions, including bets against Dutch banks, were made public by the regulator on Tuesday evening and then quickly removed from the website.
The Dutch regulator's spokesman couldn't disclose whether there has been contact with Soros following Tuesday's error. A spokesman for Soros did not immediately respond to an e-mail seeking comment.
According to
The Wall Street Journal
, the veteran hedge fund manager lost nearly $1bn (£820m) as a result of equities rising sharply in the aftermath of Donald Trump's US election victory in November.
America's primary stock market index, the S&P 500, fell 70 points in the two weeks before election day as the prospect of a Trump victory became more likely and markets worried about what the unpredictable candidate would do in the White House.
Source